Service is our specialty.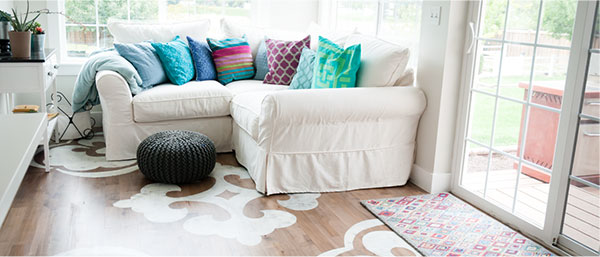 If you can dream it, we can do it... Remodeling or building a home is no small task. It requires many decisions and can demand time from an already busy schedule. Let Summers Interiors simplify the process and be your one stop destination for all your remodeling or new construction design needs.
From idea to completion, Summers Interiors will do the running, measuring and worrying for you without compromising your vision and above all, time.
We offer a wide range of flooring surfaces including Carpet, Custom Bound Rugs, Tile, Stone, Wood Flooring, Laminate and Vinyl. We can also assist you with your window covering needs with our collection of binds and shutters, then bring it all together with our beautiful selection of countertop finishes.
Summers Interiors offers design services and consulting on any home or office project. We have been directly involved with some of Utah's premier home builders and remodelers, working together to create award winning homes that have been featured yearly in the Utah Parade of Homes.
We have the resources and the know-how to help you create the home of your dreams. From bold and expressive to subtle and simple, Summers Interiors can handle any task, big or small. You can trust and take comfort that Summers Interiors takes the time to get the job done right without sacrificing quality.
Summers Interiors has been servicing our customers since 1990 and in this time have developed relationships to virtually every carpet mill and flooring provider. If we don't have what you are looking for let us know and we will get it.
We guarantee that you can count on us for any project, no matter the size, and know that you will be delighted with the results.